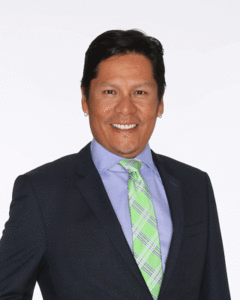 The National Native American
Human Resources Conference
Brought to you by Human Resources Professionals
working in Indian Country
Don't miss out this year's conference. Last year proved to be another successful conference with inspirational key speakers such as Christian Parrish, aka: Supaman. This year, we are excited to announce Notah Begay as one of our keynote speakers. Begay was born and raised in Albuquerque, New Mexico, and graduated from a private high school, Albuquerque Academy. Begay is a full-blood Native American; who is one-half Navajo, one-quarter San Felipe and one-quarter Isleta. He graduated from Albuquerque Academy in 1990 and earned a bachelor of science degree in Economics in 1995 from Stanford University. It was at Stanford, where he was a three-time All-American and a teammate of Tiger Woods. He was a member of Stanford's 1994 NCAA Division I Men's Golf Championship team. After graduation, Begay turned professional in 1995. Begay's passion is Health and Wellness and travels sharing his story of inspiration, motivation and passion.
NNAHRA's annual conference acts as a "Tribal Human Resource Network" whereby tribal governments and enterprises can communicate and share information relative to their respective human resources needs. In addition, numerous educational resources in several tracks are provide to the attendees to provide up to date legislation and further their education and knowledge to address the real-life situations faced by HR professionals working for or providing services to tribes on a daily basis.
No one knows the needs of Native American Human Resources more than those of us working in Native American Human Resources. All officers and directors of NNAHRA are human resources professionals working for a tribal government or enterprise within Indian Country.